Blade Training & instructions
At WPL we offer wind farm owners, investors, and insurers the ability to tap into our blade expertise. We can empower your team to achieve a good understanding of wind turbine blade design across each operating stage across the lifecycle of a blade. We also offer blade expertise consultancy for your organization to merge in specific blade knowledge when needed. Furthermore, we can offer to evaluate your blade damages and present defect specific blade repair instructions for your team to act upon.
We offer tailored blade training sessions in an office environment, or out in the field. This allows your organization to get relevant blade training and knowledge with blade design and asset management. We often complete side-by-side training or use your own specific blade challenges for our sessions, which will then enable you to implement the provided learnings directly into your daily operations. WPL regularly curates custom training modules for their client base tailored on their specific asset types and plaguing issues.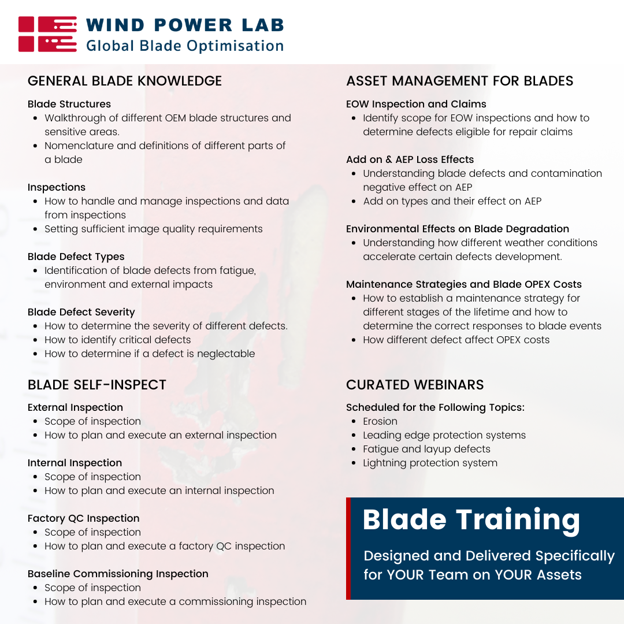 Access to blade expertise is necessary when deciding on blade defect repairs, risk mitigation or potential insurance claims. At WPL, we can become your extended back office for blade expertise and technical asset management – when the need arises. We encourage you to engage with us regardless of the size of the scope, variation of the blade project, to ensure we can support with our unrivalled level of blade expertise.
Repair instructions/ Methodology
At WPL, we break down our repair methodology into 2 stages. Stage 1 ensures identification of a blade defect in an appropriate timescale allowing a decision on when to perform the specific repair from an operational point of view (Stage 2).
How to repair a specific blade defect will have great impact on both downtime and applied repair costs. We offer to turn your blade defects and repair recommendations into repair instructions, with full break down and time estimates. From this service you can estimate campaign cost and estimated downtime, increasing your ROI.
"The service has been completed to our full satisfaction. It is highly recommended to other wind farm investors all around the world."
"I have found WPL to be very collaborative in looking to help solve customer blade issues. This includes using WPL resources along with those of their partners. In working with WPL, they have shown that they are open to new alternatives and innovations which benefit their customers."
"We have found the services provided by Wind Power Lab to be excellent. They have fast turnaround times, and the reports are very complete and insightful. The online platform is very useful. They provided value beyond other services that we have used in the past, great customer service."
"Wind Power Lab really shines in their ability to correctly diagnose the most complex blade issues, then leverage the best technology and professionals to get them resolved quickly. We are proud to partner with WPL because we've seen first-hand their commitment to their customers, and the deep expertise they bring."
"WPL provided us with first-class root cause analysis supporting our handling of complex claims. With their support we have been able to increase both quality, value of our claim handling and loss adjustment services."
"We are provided with more precise blade defect assessment material prior to the repair season, handed over to us through great customer service in a way where we were directed to relevant blade issues to prioritize. This enables us to challenge and alter our planned blade repair scope and organize our maintenance and repair execution much more effectively."
"WPL deliver 2nd opinion on our inspection data. WPL has deep blade knowledge and creates high value for our maintenance by helping us identify active blade risks, avoid expensive repairs and costly down-time on our turbines."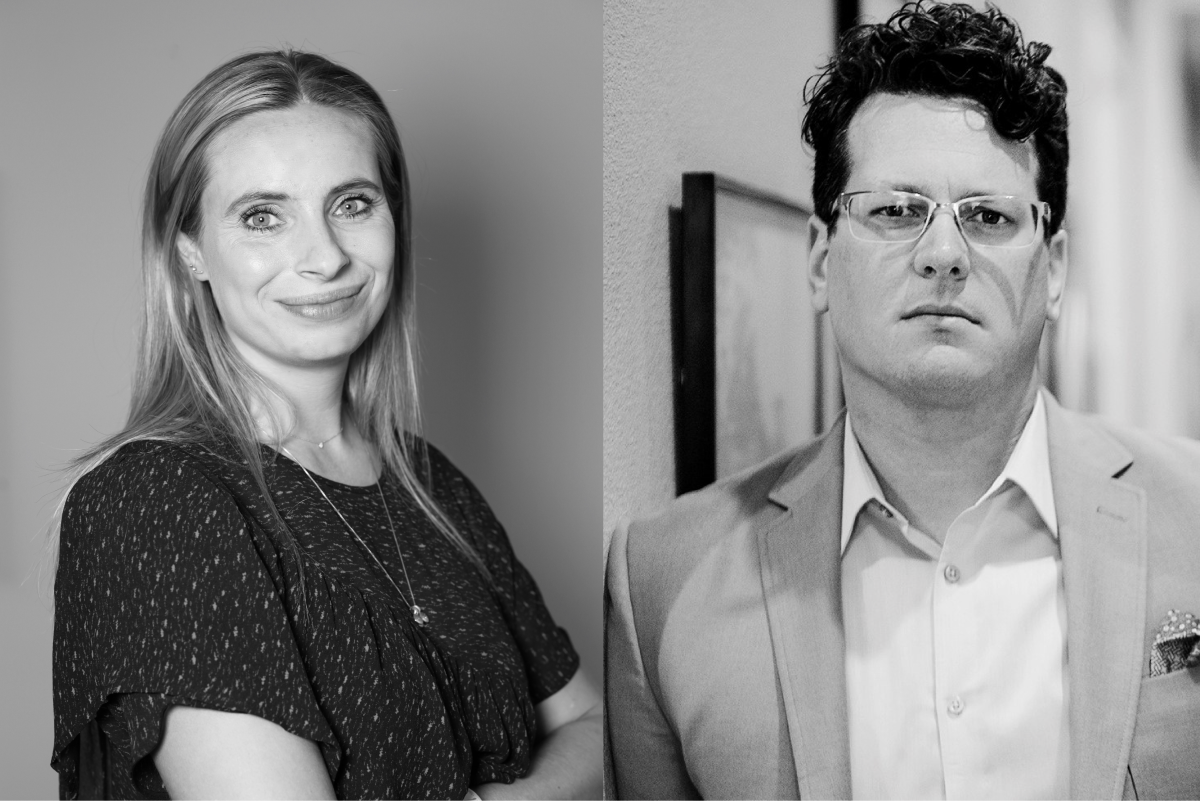 Wind Power LAB is a Danish company, founded in 2016 by a passionate group of wind power industry professionals. Our team of experts based in Copenhagen offers market leading expertise related to blade risk management. Our goal is to deliver the best available and robust solutions to empower our clients with the ability to make decisions to optimize their asset performance.