Collaboration For Success
As a specialist blade consulting group, Wind Power LAB calls upon the industry leaders to partner with us when the scope falls outside the remit of our daily expertise. We are always on the lookout for innovative solutions that can solve a problem for our valued clients. This is where the WPL partners form a valuable cog in the supply value chain.
Leading Global ISP for Blade Repair, Maintenance and Retrofit projects
GEV Wind Power has grown from providing blade maintenance services for a single European turbine OEM to delivering wind turbine maintenance, inspection, fabric and tower services to owner operators, utilities and all major turbine OEMs across the globe. They have over 10 years of experience and growth, correspondently evolving alongside the ever-advancing industry itself.

Service Operation Vessels for offshore wind farms
ESVAGT have been supporting the fast growing offshore wind industry since 2002. ESVAGT handles the challenges associated with transporting personnel safely from the vessel to the turbine by Service Operation Vessels (SOV). ESVAGT has SOVs deployed across multiple wind farms throughout Europe.

Ping Monitor is the world's first continuous blade surface condition monitoring system
Ping is being deployed on 600 wind turbines to detect damage earlier and help optimise the blade maintenance thereby reducing costs for wind farm operators. The incredibly simple monitor is located at the base of the wind turbine with magnets, is self-powered and self-communicating, and with installation in less than 1 minute. Ping is particularly suited for detecting new damage from lightning and a range of other damage types. Damage can be trended to see when it should be repaired. With flexible hardware as a service model, you can get monitoring quickly with an operating expense.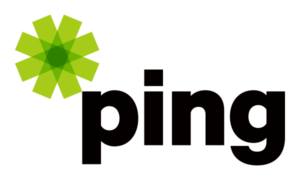 Weather Guard Lightning Tech
Weather Guard Lightning Tech -The Gold Standard in Wind Turbine Lightning Protection
Weather Guard Lightning Tech has been the gold standard in lightning protection for wind and aerospace since 2006.Weather Guard's proprietary StrikeTape lightning diverters improve existing blade lightning protection systems without altering the blade's structure or aerodynamics. StrikeTape remains the world's most effective, durable lightning protection.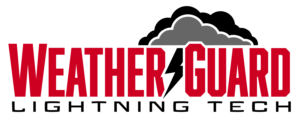 Leading edge solutions for enduring asset protection
At Polytech, we bring sustainable solutions to life that improve the durability and performance of wind turbines. Founded in 1994, we are now front-runners in wind power innovation and a trusted partner to major players in the wind industry, with locations in Denmark, China, Germany, and Mexico.

Aerodynamic upgrades for increased AEP and enhanced lightning protection
Power Curve is the only global supplier of vortex generators that has design capabilities to regain turbine production lost to blade surface roughness.
To be successful, our solutions must utilize the very latest knowledge. We believe this leads to the highest returns for our customers and to more efficient green energy for our society. It is important to us to be at the forefront of technological advances and innovation in the field of blade aerodynamics.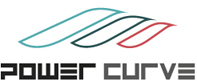 Wind Power LAB is a Danish company, founded in 2016 by a passionate group of wind power industry professionals. Our team of experts based in Copenhagen offers market leading expertise related to blade risk management. Our goal is to deliver the best available and robust solutions to empower our clients with the ability to make decisions to optimize their asset performance.